Com-Span has a variety of services…
Com-Span strives to ensure that participants within this agency are a valuable part of the community. Through our programming Com-Span provides opportunity for all individuals to thrive physically and mentally.  For more details click on the programs below…
Have Questions? Check out our FAQ below. 
If you have any further questions please email or apply for a position in our day program by filling out this form.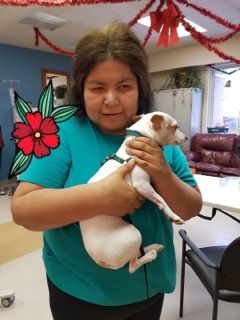 Frequently Asked Questions
Here are answers for some common questions about becoming part of Com-Span Inc.'s program.
Who qualifies to attend Com-Span Inc. program?
All adults with physical or intellectual disabilities are welcome.  Both individuals funded through Community Living and Disabilities Services and private clients are included.
Who provides the referral for interested individuals to attend Com-Span?
Individuals interested in attending Com-Span are referred through various avenues including:
Families and Caregivers
High School teachers
Community Living and disability Services Case Managers
Interested individuals are welcome to contact Com-Span Inc. via phone or email to schedule a tour. 
Please contact
Allison Delaurier
204-237-1804
Email adelaurier@comspan.org
What if you are currently not attending high school?
If you are not attending high school you may contact Com-Span directly to schedule a tour.  After the tour a two-week placement assessment can be scheduled.  This two-week period will provide an opportunity for you to experience Com-Span on a first-hand basis.
What is the process for a high school student to access Com-Span Inc. Day Services?
Planning for a student's transition from high school to adult services begins several years before graduation.  The student and his/ her family has the opportunity to visit a number of programs before making a decision.
Com-Span requests that students interested in the program attend an initial two-week placement assessment.   This provides the individual with the opportunity to experience the services and activities offered. Throughout this trial period a staff member from the school must accompany the individual.
What is included on the application form?
What is involved in a placement assessment?
After the initial tour of Com-Span has taken place and the individual expresses interest in learning more about Com-Span, a placement assessment is scheduled spanning a two-week period.  
This two-week attendance provides the potential participant with the opportunity to determine whether they enjoy the services provided.  During this trial period a support staff from the school or home must accompany the individual. This provides the opportunity for staff and the individual to get to know each other.
During the two week attendance Com-Span staff evaluates the types of services and supports the individual requires in order for him/her to thrive and continue to learn and grow.
What is the next step?
The next step in the process of becoming a Com-Span participant is a meeting with the individual, his or her support network and Com-Span's Executive Director or Coordinator.  If all parties are in agreement a Com-Span application form will be submitted.