Communication
Communication is a basic right of all individuals. Com-Span provides an environment that promotes communication skills of all individuals.
Com-Span encourages individuals to exchange information, news, ideas and feelings, not only for purposes of communicating basic wants and needs but also for pleasure and social connections. 
Com-Span provides support for adaptive communication for those individuals who have limited speech.  Adaptive communication may include communication with:
American Sign Language
Speech-generating devices
Gesture systems
Photos and picture symbols.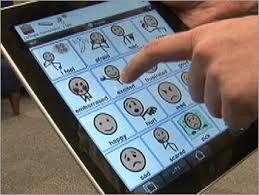 Community-Based Activites
Com-Span provides opportunities for social and recreational activities based on individual preferences. Com-Span is located in a residential neighborhood close to major stores, restaurants and parks within walking distance.   Com-Span also has wheelchair accessible vans used to transport individuals to community-based activities.
Examples of community-based activities may include:
Going for coffee
Shopping
Visiting museums
Visiting the zoo
Attending cultural festivals
Going fishing
Going to Birds Hill Park
Visiting tourist sites in and around Winnipeg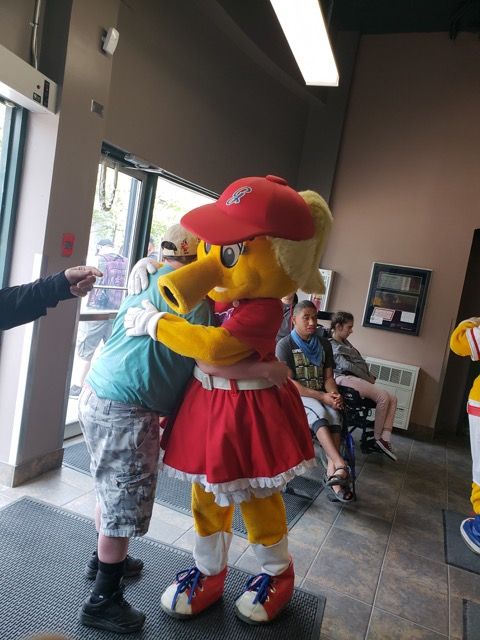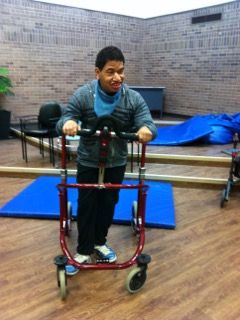 Exercise
Daily physical activity is an important part of Com-Span's program.  Exercise programs are offered to all individuals in a large gym-like room.
Some examples include:
Laps
Yoga
Bikes
Adapted games such as hockey, volleyball, beanbag toss,
Gentle chair exercises
DVD workouts (Richard Simmons, Zumba, Line dancing)
Individual exercise programs
Com-Span uses the following exercise and safety equipment to provide a wide variety of safe and interesting physical activities for the individuals that access the program.
Bean bag bed
Pod Swing
Overhead Track System throughout the building, used with Voyageur brand lift
Portable Lift
Twin medical bed with massage option
Adjustable plinth (twin)
Double wide adjustable plinth
Recreational and Educational Services
Com-Span offers a wide range of recreational and educational activities in-center.  These activities are tailored to meet individual preferences and needs. 
Examples of these activities include:
Music therapy
Yoga
Arts and Crafts
Cooking sessions
Games
Novel Studies
Current Events (Sports, News, Entertainment)
Black light sensory based activities
Science Experiments
Karaoke parties
In-house sporting activities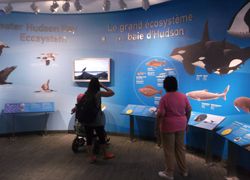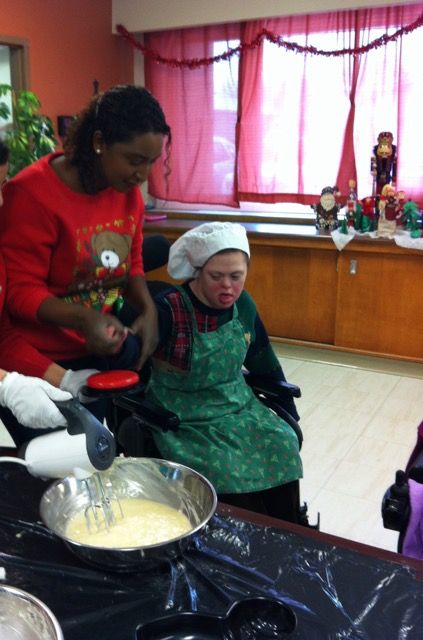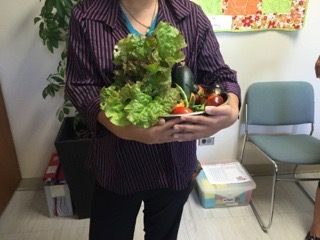 Work-Related Activities 
Com-Span Inc. encourages each individual to learn and build on existing skills in order to develop greater independence.  Daily living task and community-based opportunities are offered to support this.
Opportunities for work-related activities at the Com-Span Inc. include:
Shopping for supplies
Light housekeeping
Laundry
Lunch preparation
Office work

Delivering and mailing letters
Paper shredding
Stuffing envelopes

In-house recycling program
Sorting and transporting recyclable items to the depot
Gardening
Volunteering Activities 
Com-Span strives to ensure that participants within this agency are a valuable part of the community.  This is achieved by providing individuals with opportunities to volunteer within the community.
Examples of volunteering activities include:
Recycling program in conjunction with the Winnipeg Public Library
Assisting at St. Mary's United Church (light cleaning, folding flyers)
Delivering for Meals on Wheels